Beste autoverhuurprijzen in France
Mini
geschikt voor het reizen in het gezelschap van 2-3 van de mensen
huurduur Econom
geschikt voor het reizen in het gezelschap van 3-4 van de mensen
Standaard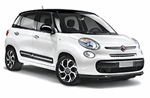 geschikt voor het reizen in het gezelschap van 4-5 van de mensen
Luxe
geschikt voor het reizen in het gezelschap van van de mensen
Van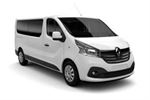 * -zijn geschatte prijzen
Ontdek France in een huurauto
Op zoek naar iets exotisch? Ga dan naar France. Huur een auto bij een handige ophaalplaats, bijv. Bordeaux, Grenoble, Geneve, Lyon, Marseille and elsewhere, om tijd te besparen. Als u hier vragen over heeft, neem dan contact op met de ervaren professionals van BookingCar-Europe.com. We kunnen u helpen bij het selecteren van de juiste huurauto in France.
Beoordelingen
We prefer full insurance, the money is not so big, but we save nerves
Sabanov D.

, 24 November 2020
We rented a car, visited the south of France, flew to Cannes, and back through Marseille (no problem at all). We went to ALFA ROMEO Gilulietta cool car, looked a lot and had a great rest. Thanks.
Danielsen Kjeld

, 24 November 2020
AUDI Q3 4X4 AUTO was offered literally at a ridiculous price. I rented it. I was very pleased with the car
Monika Ramilison

, 08 Juni 2018
Reservation FORD MONDEO SW. Not counting the dirty saloon everything is ok
Sokolov Daniil

, 15 Mei 2018
Not expensive and fast service
Roman Yurevich

, 23 Maart 2018
Armored peugeot 308. The choice from the distributor was small, but the state of the car was very pleased.
Korshunova Liza

, 16 Maart 2018
The car is happy, but the service is so-so. Answers while you wait, already and want to make a reservation. I do not know, maybe it's so unlucky for me. The first time when I took a car from this distributor, everything was operational, but now I encounter constant delays. It is good that the deposit is returned quickly, and decent cars are issued. Thanks for that. Let's see how the company will work next time. I hope, we will work together
Timur Podolyan

, 05 Maart 2018
With Interrent a sign from the times when I often went on business trips. Then he booked the most budgetary cars and surprisingly each time he was satisfied. Yes, not without minor defects, but in general, very nice devices issued. This time I planned a trip by the family for 10 days. I wanted to see the city and have a good rest. I saw the FIAT 500L at a very pleasant price, I booked it. What can I say ... the distributor keeps the brand.
Konstantin Egorovich

, 22 December 2017
They gave it out quickly, but I did not see that the tank was almost empty. I had to immediately look for refueling
Yuliya Ashkolunenko

, 23 November 2017