Beste autoverhuurprijzen in Germany
Mini
geschikt voor het reizen in het gezelschap van 2-3 van de mensen
huurduur Econom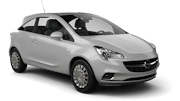 geschikt voor het reizen in het gezelschap van 3-4 van de mensen
Standaard
geschikt voor het reizen in het gezelschap van 4-5 van de mensen
Luxe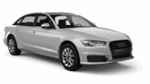 geschikt voor het reizen in het gezelschap van van de mensen
Staat
* -zijn geschatte prijzen
Ontdek Germany in een huurauto
Slechts weinigen zijn niet onder de indruk van Germany. Om uw reis spannend te maken, kunt u een auto huren bij een handig ophaalpunt wanneer u naar Berlin, Hamburg, Hannover, Dusseldorf, Memmingen and elsewhere reist. Informatie over het huren van een auto kunt u vinden op BookingCar-Europe.com. Met alle benodigde informatie vermijdt u de gebruikelijke valkuilen bij het ophalen van uw huurauto van Germany.
Beoordelingen
Regardless of the season, there is always a large selection of machines.
The specialist of the company assured that the money was refunded the next day. No matter how! I waited 5 days ...
Yuliya vronskaya

, 18 Mei 2018
When the car was issued, the new terms of the contract came out.
Vova Scherbinin

, 10 Mei 2018
Decided his wife to make a surprise and rented a car for our trip. I was hoping that the car would be in good condition. The guys did not disappoint, very carefully prepared the car for us.
kapustyan Denis

, 28 April 2018
I booked a car for my parents, they were satisfied with the car and the speed of service.
Scherba Svetlana

, 06 April 2018
I am always sure of the excellent quality of services.
Gavrish Anton

, 04 April 2018
Bookingcar.su never fails. A convenient booking system and an understandable website. Always happy with a large selection of machines. If you do not like the offer from one distributor, you can always find an alternative from another. Here there are discounts, and favorable offers. It's a pity that I recently found out about them. I would rent a car more often.
A big queue at the counter. Waited almost 2 hours !!
Rafik Etoev

, 29 Maart 2018
To somehow diversify their trip, they rented a car. In this city we have seen a lot, now I wanted to get out on a tour of the neighborhood. Picked up the car at the airport. Very convenient, especially when the transfer service at the hotel is not provided. The car was booked on the advice of a specialist. I really liked how the issuance system works. Everything is fast, there is not even a queue on the counters.
nataliya baeva

, 29 Maart 2018